Favorite Stuff
In this area, I'll list some of the things that I like best, for example:
Favorite TV Show: SportsCenter
Favorite Movie: Hoosiers
Favorite Music: All Kinds from Country to Hard Rock...
Right now its Creed
Favorite Book: A season on the Brink
Favorite Sports Team: St Louis Cardinals,
Favorite Food: Anything HOT!!!!!!!
People I Most Admire: Bobby Knight, Lou Holtz
On this page, I'll introduce myself. My name is Chris Brothers or floridasoftball. I live in Sarasota with my lovely wife and 4 year old daughter.

I am just a softball whore and thats why i created these pages. Also another reason was because Florida as a state did not have any message boards or web pages dedicated to mens slow pitch softball.

I play two nights a weekend in bradenton florida at gt bray park. And also on sunday nights in sarasota at 17th street park.

My weeknight team is LPAC (Larry Pearson Air Conditioning) and we play in Mens B division.

My Sunday night team is NWS (New World Softball) and we play in the Mens A division.

I play a few tournaments during the year but nothing solid, although if i got the chance to play every other weekend. i would probably be there.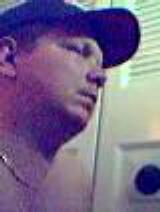 Here is a picture of Cassidy , she is 4 years old and attends a private school in bradenton.
Here is my new slugger, Colton Charles Brothers. CC for short......
He was born 10/6/01 at 4:45 am at Blake Hospital in Bradenton. He weighed 9 lbs 15 ozs and was 21 1/2 inches long.
Favorite Quotes
The one constant through all the years, Ray, has been baseball. America has rolled by like an army of steamrollers. It's been erased like a blackboard, rebuilt, and erased again. But baseball has marked the time. This field, this game, is a part of our past, Ray. It reminds us of all that once was good, and that could be again. Oh people will come, Ray. People will most definitely come. - James Earl Jones as Terence Mann, in Field of Dreams